Skip to product information
For Gun Make: Ruger
Custom Bundle: No
MPN: VC2AK‑B
For Gun Model: Ruger MKII, MKIII, 22/45, 22/45 LITE
Material/Finish: Anodized Black
Vintage: No
Country/Region of Manufacture: United States
Specific Part: Extractor
Model: MKII, MKIII, 22/45, 22/45 LITE
Gauge/Caliber: .22 Long Rifle
For Gun Type: Handgun
Brand: Volquartsen Firearms
Color: Black
Type: Trigger Parts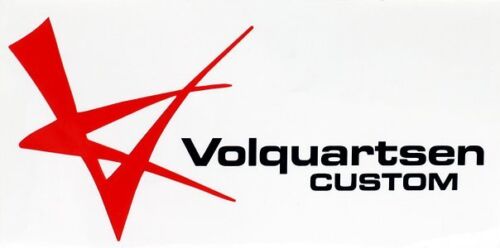 VC2AK‑B
For:  
Ruger MKII, MKIII, 22/45, 22/45 LITE
NEW!
Complete drop-in kit comes complete with Target Hammer, Target Sea r,  Target Trigger 
(available in either black hard anodized aluminum or optional stainless steel),
 Extended Bolt Release and Trigger Return Spring with Polished Plunger. 
The trigger features adjustable pretravel and overtravel screws.
The Accurizing Kit combines all of the internal components needed for that crisp, 
clean 2.25lb trigger pull the discriminating shooter is looking for. 
No stoning or fitting required. 
Final trigger pull may vary slightly due to factory frame variances.
Configuration
Black
MKII
Specs
Accurizing Kits fit the Ruger MKII, MKIII and all variations of the MKIII 22/45
 (extended bolt release and sea r  spring are not used when installing in a 22/45).
MKII Kit also includes a Volquartsen MKII Hammer Bushing 
and can be used when eliminating the magazine disconnect feature in the Ruger MKIII. 
Please note the only way we recommend to remove the magazine disconnect in the Ruger MKIII 
is by using the MKII Kit that includes the MKII Hammer Bushing.
MKIII Accurizing Kit used in conjunction with any other aftermarket hammer bushing
 (advertised to eliminate the magazine disconnect) may cause malfunctions
The Accurizing Kit for the Ruger MKIII does not include the hammer bushing. 
This is only included in the MKII Kit.
Note: Use of the included Hammer Bushing in MKIII pistols will remove 
the magazine disconnect feature from your pistol.
Product Number: VC2AK‑B
UPC: 810162012311
All of our products are BRAND NEW in the box; and contain all of the parts, materials and documentation.

You can expect and will receive prompt delivery of your order.

We will ship your order within ONE DAY! 



We are unable to accept returns on used, fitted, or altered parts. 
Returns must be in new, unused condition and in their original packaging.