Skip to product information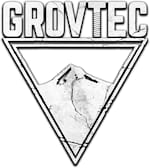 Sling Swivel Studs with 1" Locking Swivels Set Remington Steel Black
For: Remington 7400
GTSW16
NEW!!
The GrovTec Sling Swivel Studs with 1" Locking Swivels Set Remington 7400 
includes a custom adaptor bolt with spacers for an exact fit. 
This kit also includes a 3/4" rear wood screw stud, spacers and 
one pair of GrovTec Locking Swivels.
~~~~~~~~~~~~~~~~
ALL MANUFACTURERS WARRANTIES WILL APPLY !
All of our products are BRAND NEW in the box; and contain all of the parts, materials and documentation.
You can expect and will receive prompt delivery of your order.
We will ship your order within ONE DAY!