Skip to product information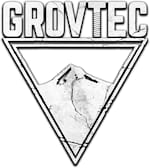 Sling Swivel Stud Pack 1/2" Wood Screw, 3/4" Wood Screw
GTHM50
NEW!!
GrovTec is known for manufacturing exceptional quality products.
 These sling swivel studs are designed to allow the user to attach accessories such as

slings and bipods to their firearms.

These studs provide a solid platform which will

enhance accuracy and your shooting pleasure.
~~~~~~~~~~~~~~~~
ALL MANUFACTURERS WARRANTIES WILL APPLY !
All of our products are BRAND NEW in the box; and contain all of the parts, materials and documentation.
You can expect and will receive prompt delivery of your order.
We will ship your order within ONE DAY!