Skip to product information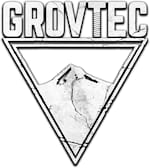 Side Mount Single Point Heavy Duty Quick Detach Sling Swivel Adapter Base 12 Gauge Steel Black
GTHM270
NEW!!
The GrovTec side mount single point adapter offers an 
ambidextrous mounting sling mounting option for your shotgun. 
Simply insert the mount through the receiver pin hole of your shotgun from either side, 
screw it down with the included wrench and thread locker and
 the base will accept all standard quick detach push button swivels.
 No modifications or gunsmithing is required.
11-87
870
1100
~~~~~~~~~~~~~~~~
ALL MANUFACTURERS WARRANTIES WILL APPLY !
All of our products are BRAND NEW in the box; and contain all of the parts, materials and documentation.
You can expect and will receive prompt delivery of your order.
We will ship your order within ONE DAY!