Skip to product information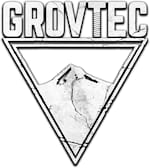 Heavy Duty Push Button Quick Detach Sling Swivel 1-1/4" Steel, 2 PACK
GTSW288
NEW!!
Constructed to extremely tight tolerances, heavy duty body, loop and stainless steel bases, 
this swivel pair provides rock-solid performance under the most demanding conditions.
Width: 1.25 Inches
Finish: Posphate
~~~~~~~~~~~~~~~~
ALL MANUFACTURERS WARRANTIES WILL APPLY !
All of our products are BRAND NEW in the box; and contain all of the parts, materials and documentation.
You can expect and will receive prompt delivery of your order.
We will ship your order within ONE DAY!